GenuineMarine 3.2/5/10 Inch Waterproof Exhaust Window Vent Plastic Decoration Accessories RV Accessories Modified Car
Information:
Product Name: Ventilation Hood
Product material: anti-ultraviolet ABS material
Product Type: Plastic exhaust window
Product specifications:
142mm*79.5mm
142mm*126.5mm

264mm*126.5mm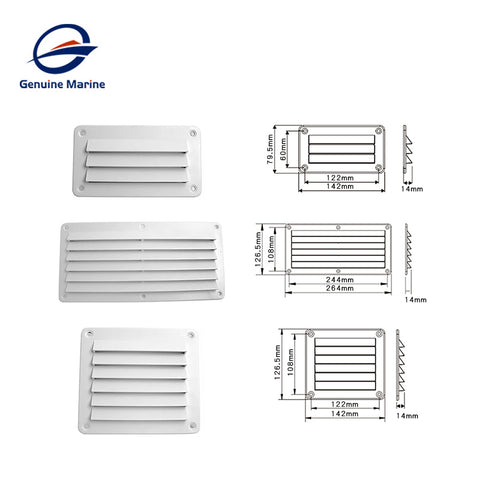 Ventilation Hood Advantage:
✔The material of the exhaust window is anti-ultraviolet ABS material
✔The exhaust window is designed with shutters, which can quickly repair the smaller damage on the RV
✔Neutral silicone structural adhesive attached to the reverse side
✔The combination of multiple exhaust windows can repair large areas of damage 
Package: Exhaust fan*1
Screw*4
Suitable for RVs, Trailers, Campers, Van etc.
Please Know: Check out the dimension image and make sure it fits your application. Thank you!

---
We Also Recommend
---